Green Iguana or Common Iguana
Commonly found in captivity as a pet due to its calm disposition and bright colors, it can be demanding to care for properly. Space requirements and the need for special lighting and heat can prove challenging to an amateur hobbyist. Although iguanas have become one of the most popular pets, they are still very misunderstood. Every iguana is different and every one of them is different in its own unique way. Some are very personable, and most act differently when around their primary owner. Basically, once someone owns an iguana, it will be completely clear that iguanas are full of personality.
Read more about iguana care here:
Great gifts for iguana lovers: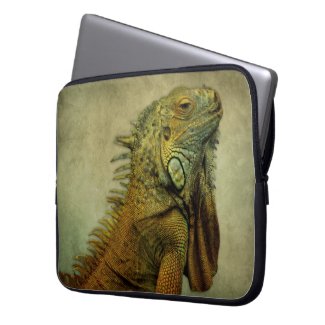 Green Iguana Laptop Sleeve
by
AleenaDesign
View more
laptop computer sleeve
designs from Zazzle.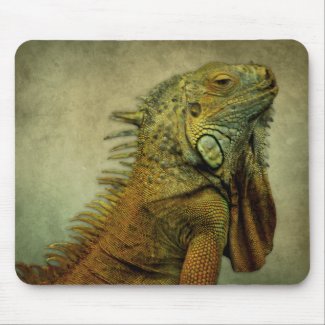 Green Iguana Mousepads
by
AleenaDesign
Make any
mousepad custom
from Zazzle.
---